Lawn Care Services Near Me: Choosing a Local Company
By Barbara Powell
If you have a lawn in Colorado's Denver Metro area, you may have asked yourself, "What are the best lawn care services near me?" You probably see a lot of flyers and door hangers from national lawn care companies, or nationally franchised companies—along with commercials and plenty of online advertising.
The national companies offer reliable, professional services. They are trained in lawn maintenance and service throughout the US, so they can often do a fine job on your Denver or Littleton lawn.
Let's compare them to local lawn care companies that have been around for a decade or more, and have consistently succeeded or grown over the years.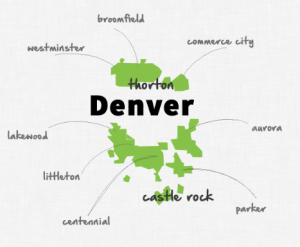 Buy local!



Using a local, independent business for any home project is always a good idea for our community and our local economy. Lawn care is no different. You are supporting small businesses and your nearby community when you buy local.
But is it better for your lawn?
Denver Metro soils are unique to our area, and while the national companies do have training, it does not compare to what a local knows after decades of observing the effects of treatments and fixes for local lawn problems (and perhaps maintaining their own lawns in the area, as well). There has been a lot of research done about the best ways to treat and take care of Colorado lawns.  https://extension.colostate.edu/docs/pubs/garden/07202.pdf
Speaking of Training
Local:
Local Denver service companies that grew up here have a distinct advantage over the national company employees, who may have had limited training. Often that training is presented by the companies that make fertilizers and other products designed to maintain or fix lawn issues. Those companies will have a bias towards their own products, and can often claim that their product does more or better than it actually does.
National:
Some national companies have on-staff horticulturalists, scientists and experts. They provide training to all of the staff. While that may help, with the turnover and the fact that they can only train so much, so often, this may or may not be effective for ensuring that YOUR lawn gets the best treatment available.
Be sure to ask about training: How do they train their technicians, how often, how many training hours are logged by each technician? What do they expect their technicians to know when training is complete?
Customer Service Near Me
You generally have easier access to the attention of the owner or managers with a local company. Whenever you need advice, an explanation of your lawn's condition, or how the services were performed, you have support and help. You don't have to wonder. The local company is probably run by your neighbor, your kids' friends' parents, your coworkers, your family.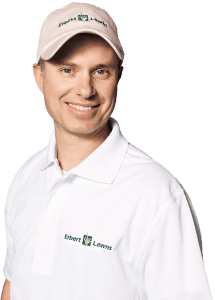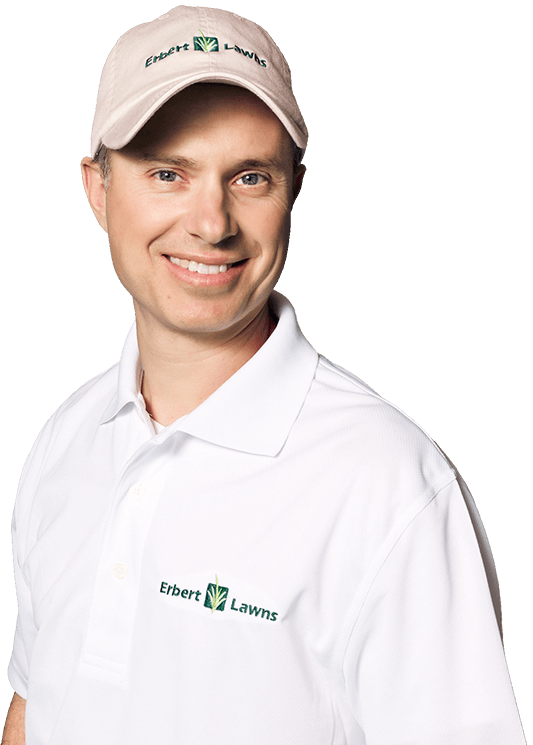 A lawn care service near you that works only on Denver Metro, Littleton, Highlands Ranch, and other local areas, has seen the issues that local lawns often have, and knows which fixes and maintenance programs actually work.
Local lawn care services near you have less overhead for advertising and national marketing. Once a local lawn service is established, if it's doing a good job, it will grow by word of mouth. It will need a lot less marketing and advertising.
Thus, they can charge you less. You don't have to pay for their national advertising campaigns.
With a local service you will have a sympathetic ear regarding your lawn and how to make it a greener, thicker, healthier lawn. These locals have experienced the same issues over and over, and probably on their own lawns as well as customers. They've experimented already, so there is no guesswork about the right path to take to your greener lawn.
How Does the Business Grow?
For national companies and franchises, there is always pressure to expand and sell sell sell. Employees of some of these companies complain online about the amount of door-to-door and cold-call selling that goes on as part of their jobs.
In an established local company, the business often grows by neighbor recommendation. There is sometimes a limit on how many lawns they can even handle in a season. Thus, the focus is not always on sales and expansion. That means you and your lawn get more of the attention, rather than the franchise owner or employees trying to impress upper management with sales numbers.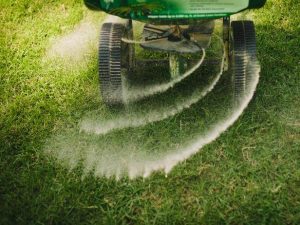 Finding the Right Lawn Care Company
Consider talking to your neighbors about their lawn care. Especially the ones near you with beautiful lawns! They have a lot of the same concerns, time and money constraints that you may be under. What do they do to make their green lawns greener, healthier and more robust?
The answer may be that they do it themselves, hire a national company or hire a local company. If they use a lawn care service, ask about the quality of the service, timeliness, follow-up, comfort level with the owners and technicians—and of course—the results.
Questions to ask lawn service companies you might hire:
Have you worked on a lawn like this before?
What types of grasses and soils do you have experience with?
Do you have a pest application license?
Are your fertilizers, pesticides, and other lawn chemicals safe for people and pets?
How do you charge for services?
What kind of maintenance and upkeep will you provide?
What is your process if there is a problem with my lawn care?
Do you offer discounts, free estimates, or a guarantee?
May I see a printed copy of the services you will provide, when will each be provided, and the associated costs?
How many applications of treatment are needed for pest control?
How many applications of treatment are needed for fertilization?
Do you have a portfolio of your previous work that I can view?
Compare and Choose Based on Your Priorities and Budget
 The answers to these questions will help you develop a feel for which companies you are most comfortable with. Compare companies on all aspects of your lawn care—from services to costs to timing and past successes (or failures!)
Whether you choose a national, franchised or local lawn care service will depend on your own priorities and budget. If you don't know something, ask! Any company worth hiring will patiently answer your questions.
---
At Erbert Lawns we provide lawn care services in the Denver metro area including the following suburbs:  Littleton, Roxborough, Castle Rock, Highlands Ranch, Englewood, Centennial, Parker, Aurora, Commerce City, and Thornton Colorado.  We offer the following lawn services:  Fertilization and Weed Control, Aeration, Weed Kill in the Rock & Mulch Beds, Aeration with Over Seeding, Revive, Lawn Disease Treatments, Perimeter Pest Control and Winter Mite Treatments.
Want to see about how much it cost to have professional lawn care for you home?  Just click on the link below.