About Erbert Lawns
Professionalism you can trust since 1982
Welcome to Erbert Lawns, a professional lawn care company servicing the North and South Denver Metro communities. We provide lawn care services including fertilization, aeration and weed control.
Our lawn care experts help maintain a lawn that is not only picture perfect but healthy. Our Denver lawn care services are an investment that keeps you prosperous, raising your property value during a critical economic period. Local experience and our sole focus on lawn care is what makes our knowledgeable Denver lawn care professionals different! We understand the matchless requirements that impact Denver & the surrounding areas with regard to weather, seasons and maintaining beautiful lawns. We look forward to serving you and your lawn care needs.
Our founder, Johnny Erbert started the company when he was 12 years old. His passion for incredible customer service and a fair price combined with decades of experience make for an incredible combination.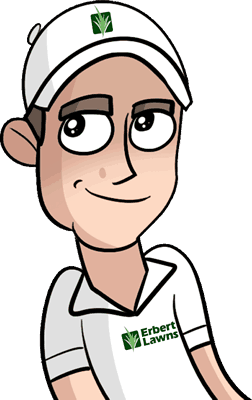 Our Support Staff Superstars
Sierra

Manager of Chaos

Jessica Rabbit!

Hi there! My name is Sierra and I'm Office Manager over here at Erbert Lawns. I love traveling as much as possible during our off season and listening to my music as loud as it goes. They call me the Manager of Chaos because I have the super power to solve any problem that comes my way. Our goals everyday include; making everyone we have contact with leave with a smile, having as much fun as possible and getting our daily dose of laughter. As you can see we work hard to enjoy our job of saving the world one lawn at a time!