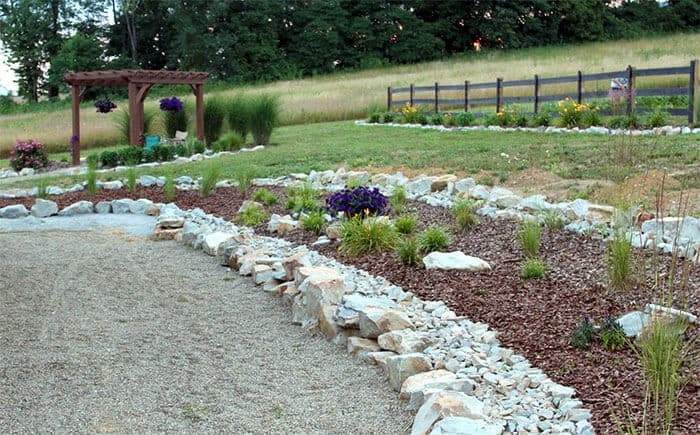 Weed Control Service: Rock / Mulch Bed Weed Wipe-Out
Beyond the lawn – taking weed control farther
Need the best weed control service in the Denver Area?  Are you tired of the weeds in your boarders? Rock and mulch beds are often overlooked but still needs maintenance. If not managed properly, the weeds in your beds will overtake your flowers and other wanted plants. We can help you! Our trained technician will visit your property once a month spraying all of the pesky weeds within rock or mulch beds. Our service will keep your boarders, rock and mulch beds weed free throughout the season.
We perform these weed control services once a month March – October.

*With our 100% satisfaction guarantee, you have nothing to lose.
*Once a month weed control in all rock and mulch beds
*Hassle free!

Your lawn scientist will include rock & mulch beds in his monthly check-up
Borders and fine detailing included
Family-safe methods