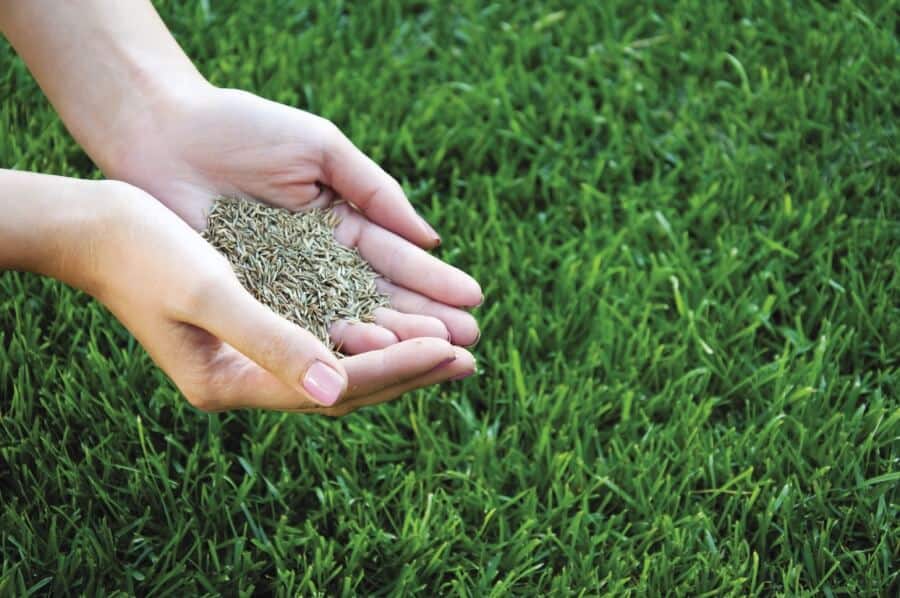 Overseed Lawn Service
Looking for a little Rogaine for your lawn?
Overseeding is crucial to the health of your lawn and Erbert's overseeding service is unmatched in the Denver area.
Are You Right For Our Overseeding Service?
Is your lawn looking a little thin, a little bare, maybe even a little spotty? With an Erbert Lawn Scientist on your home team, it doesn't need to.
Low fertility, combined with summer stresses, diseases and compaction dampens the ability of turf grass to naturally 'fill-in' or thicken. These stresses create many bare areas, some very small and some quite large. The overseeding process thickens the lawn by placing new seed, and ultimately new grass plants, into these bare areas.
The best time to look into getting your lawn overseeded depends on what type of grass you have. Generally, cooler weather is preferred so a Spring or Fall application is ideal.
We provide Overseeding with our Fall Aeration Services.
Fill in areas of turf damaged by summer stress, diseases or insects
Thicken and increase the density of thin lawns
Improve the lawn's appearance
Enhance the lawn's ability to fight insects and diseases