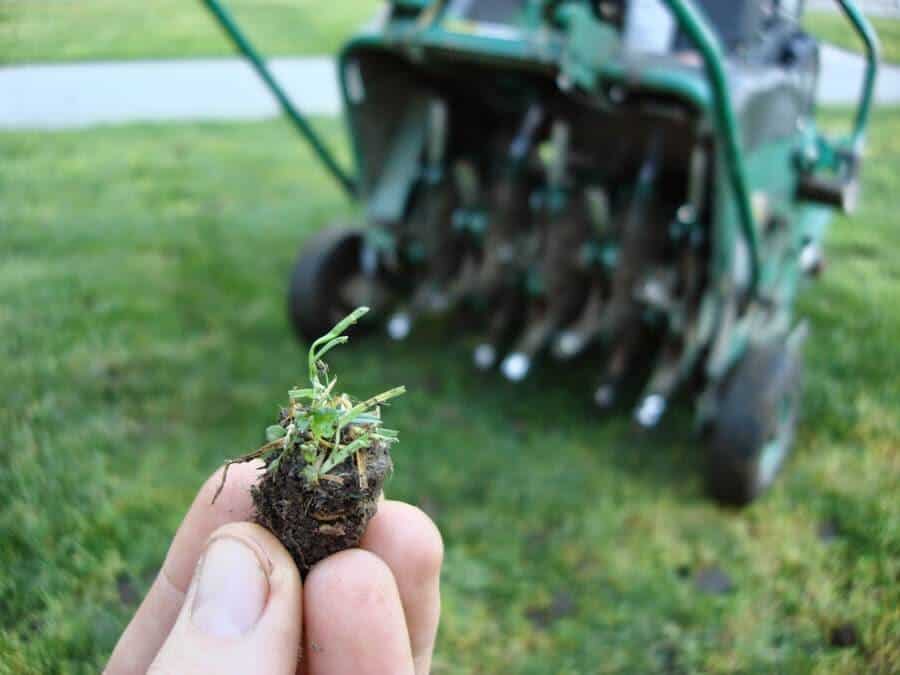 Aeration Service
Is your rough-and-tumble lawn starting to look like it?
Choosing Erbert Lawns for your aeration service is a very smart choice.  Every time you do anything from playing rough and tumble in the lawn to holding your neighborhood summer barbecue the soil gets compacted.
Why Do You Need An Aeration Service?
When the soil compacts is prevents water from going deep into the root system, and stifles any air to breathe life into the soil. If you want the best looking lawn on the block schedule your fall aeration with over-seed.
This will take that compacted soil and pull the plug on it: literally.
Our aeration service with over- seeding is like the miracle bra of the lawn world. It does so many things to make your lawn beautiful.
Order this service with our overseed program for even better results. 
Relieves soil compaction
Prevents water run- off
Gives surrounding soil a place to move.
Aids in seed germination
Call one of our smiling lawn care experts at 303-948-6631 or visit our FREE estimate page to sign up!